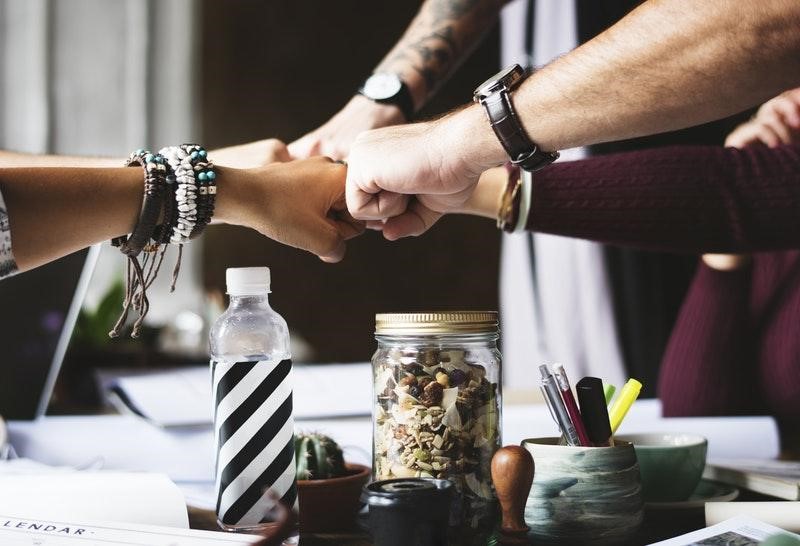 When communication breaks down in business, your bottom line suffers and your reputation can, too. Poor internal communication is often at the root of business failures – from product recalls to under-resourcing promotions.
By learning and practicing better communication within your business, you can easily avoid the pitfalls that come with waiting until after an issue has occurred. Soliciting employee feedback early on and exploring new avenues for promoting conversations across departments are the means to achieving overall better internal communication.
Some of the most pervasive communication problems that organizations face are noted below, along with tips on how to solve or avoid them.
Establish Company Goals
A clear purpose is the glue that holds your workforce together. If your employees are asking themselves what they are doing at work then you are failing to provide the necessary motivation needed for them to attend the office each morning and rally around the common goals of your business.
Ask yourself and your leaders to answer some basic questions to find your company mission and vision:
Who are you?
What's your primary motivation at work?
What does your business stand for?
Why should any of your employees feel motivated to come and work for you?
Refine the answers into no more than 2 – 3 short, high-impact sentences that can be easily understood by every employee in your office. This will help everyone to unite around the common cause of your organization.
Encourage Commitment From Day One
When new people join your organization, are they introduced to colleagues and taken through an induction process that explains their role, responsibilities and the resources available for achieving their targets? If not, you're setting yourself up for a communication failure and also indicating that you don't care about the progress of new hires.
To make the most of your employees' abilities, it is essential that they understand company culture, core operations, protocols, best practices, and what resources are available to them to support their work. The easiest way to do this is through a short induction program. The added benefit is you will elicit strong commitment from new recruits on day one of their career with you.
Point Them in the Right Direction
You will never achieve great communication throughout your business if people don't know who to communicate with and when. Employee directories, team meetings and planned collaboration sessions will assist staff to know when and who to speak to, in order to meet challenges and work together cohesively.
Communication is a two-way street and open door policies encourage staff to share concerns, ideas and thoughts about projects and policies. The power of the collective minds you employ will always outweigh even the smartest of leaders so it's important to give employees a safe and easily accessible space for sharing ideas or concerns.
Share Resources
A company wiki, document repository, or communication and project management software will encourage efficiency and stop different departments from creating the same work over and over. Don't be mistaken by seeing these resources as static, either. Encourage staff to continually add to FAQ documents and process libraries as they learn. They will be able to teach important skills and ideas to others if the resources are provided and encouragement to do so is given.
Get Out of the Office
Genuine relationships are built on a variety of experiences that are not all found in a work environment. Take some time out to do something fun as a team. This will allow people to get to know each other on a deeper level. The shared experience of doing something not work-related will have the added benefit of transporting positive energy into the workplace, making for a happier and more close-knit team.
Start Now!
Great communication begins with you. The next time you take a break from your desk, make eye contact with your team, begin a conversation, and get everyone talking to each other. Great communication is the basis for success in any business vertical.
Rae Steinbach is a graduate of Tufts University with a combined International Relations and Chinese degree. After spending time living and working abroad in China, she returned to NYC to pursue her career and continue curating quality content. Rae is passionate about travel, food, and writing, of course.