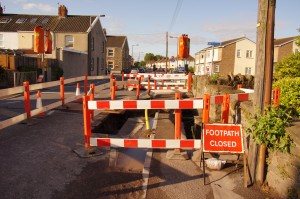 Barriers to Informal Leadership
Become the kind of leader that people would follow voluntarily; even if you had no title or position. —Brian Tracy
 By Elizabeth Stincelli, DM
The Role of Informal Leadership
When we look at the ability of a team to perform well we can see that it is directly related to the ability of team members to share knowledge, experience, and skills in the coordination and completion of tasks. In a team environment, an informal leader has the opportunity to be effective at influencing the morale, energy level, work-ethic, attitude, confidence, and sense of purpose of others.
Barriers to Informal Leadership
Informal leadership is taking place throughout your organization. The question is, is it to the benefit or the hindrance of organizational objectives? There are many barriers that can affect the ability of your employees make a positive contribution to the leadership of your organization. Some barriers are operational, others are cultural. Here are a few that are often overlooked.
                       Lack of understanding by management
Management can say they are in support of this new, shared form of leadership and go through the motions of adopting new departmental structures and implementing new procedures. But, are they truly embracing these concepts and assimilating them into the culture of the organization, or are they merely giving the illusion of encouragement for informal leadership? It's great to talk about an empowering, engaging picture of leadership. But what is really happening out on the front lines? What happens when departments get restructured but nothing changes but titles? Employees become frustrated and lose trust in and respect for management. When processes change but no support is provided in the form of necessary information, resources, or feedback employees feel exposed and vulnerable. Soon, everything reverts to operations as usual. Nothing has changed. Management thinks they have addressed employee's desire to play a more participative role in the leadership of the organization. Employees realize management is completely out of touch with how much they have to contribute if given the opportunity.
We have to start by educating upper management that informal leaders are impacting their organizations with or without their support. They need to understand the benefits that informal leaders offer their organization. What does embracing this type of leadership and empowerment look like? What does it feel like? Helping them to understand how the innovative ability of the organization is dependent on a collaborative culture that brings together critical skills and knowledge from throughout the organization and respects employees and their abilities to make meaningful contributions. Then upper management needs to listen and really "hear" why employees want the opportunity to be more involved in the organization. Employees are often educated, highly skilled individuals who expect to be provided with opportunities to participate in organizational leadership and decision-making. They want to feel engaged, to have a level of control over their own work, and know they are adding value.
                        Egos
Many smaller organizations started in someone's basement and have operated with only one or two individuals at the helm for the past 20 years. In these situations we run into a couple of problems. First, these individuals usually never wanted to be leaders or managers. They wanted to be architects, landscapers, accountants, or contractors. The leadership responsibilities just came along with owning their own business. Second, they built their organizations from the ground up. No one knows the business like they do and they want it done their way. They find it difficult to give up power and control.
In order for informal leadership to operate with the support of management we have to address egos and get upper management to buy into the value of informal leadership to their organizations and the benefits to them personally. When upper management is struggling to relinquish the command and control they are comfortable with they need to redirect their energies to identifying and providing the information and resources that the employees on the floor need in order to use their personal leadership skills towards the attainment of the goals of the organization. Showing these managers that they still play a key role in this new leadership process makes the integration into the new culture a little less painful.
                        Structures and controls
Developing a balance between the systems and procedures that are necessary so that the right hand knows what the left hand is doing and allowing employees throughout the organization to participate in decision-making and leadership is a difficult task. The larger the organization, the more difficult the balancing act. The issue of developing an organizational structure and setting parameters and controls for employees to operate within might be the biggest operational barrier to encouraging informal leadership. To successfully implement the structural and operational changes required to support engaging employees in the leadership process takes immense commitment and coordination from management.
Every organization can take baby steps by implementing avenues for input and feedback whether they choose to adopt a culture that embraces and utilizes informal leadership to their benefit or not. These avenues can provide employees with an opportunity to offer both input into operational decisions that affect their work and feedback on past decisions. But, for this to be effective there must be follow-through on the part of management so that employees know that their input is taken under consideration and valued.
        Take-Away
Over time, employees build up a powerful knowledge base gained from their experience. This knowledge base allows them to identify signs that a problem may be about to occur before formal systems are able to recognize it. This allows employees on the front lines to respond quickly if they are empowered to make decisions and act on behalf of the organization. Employees also develop relationships within the organization that are based on respect that allow them to influence the morale, energy level, work-ethic, attitude, confidence, and sense of purpose of those they work with.
Informal leadership is playing a role in your organization in one way or another. It can be a great resource that can increase innovation, adaptability, response time, and morale, the list goes on and on. It requires a true shift in the culture of the organization which often difficult for upper management to embrace. But, if you're going to do it, commit to it completely and dedicate the time and resources necessary to succeed.