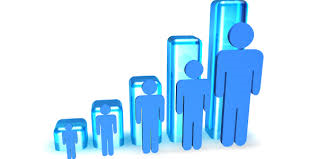 Planning to start your own business? If the answer is yes, you have come to the right place. In this article, we will tell you how you can make your small business look like a corporate giant, without incurring the additional costs. Let's have a look at some of them:
Learn to Deal with People Tactfully
The first thing that you learn when you start your business is dealing with different people, be it your suppliers, customers, or your employees. Dealing with different types of people will help you learn about yourself, your business, and this understanding will allow you to draw certain boundaries that can be useful for your business in the future. Always remember that having your own business means that you are the boss, so all the responsibility falls on your shoulders. The way you deal with people will determine the future of the company.
Design Your Own Office Carefully
Running your first business venture is just like looking after a baby – you put efforts and watch it grow in front of your eyes. There is a joy in getting an empty place and transforming it into a work space where your employees can utilise their creativity and skills and reap profits and gains for your business. Make sure that you design your office, keeping everyone's comfort in mind. If you don't have any specific design in mind, check out The Work Pod and https://customgear.com.au/,
Grab the Chance Travel to New Places
If you want your business to be successful, it is important that you let people know of your presence. One good way to do this is to travel to different places, and meet different vendors, check out the latest equipment, and meet the experts in the field. This way, you will get in touch with new people and will be able to build a promising network.
Have a Vision
Think about the entrepreneurs who have changed the world. We have some good examples among the likes of Mark Zuckerberg, Bill Gates, and Steve Jobs. What did all these people have in common? A vision. Make sure that you know where you want to be a few years down the lane, so that you can embark on your journey of success.
Learn to Outsource the Work
As a start-up, it is not possible for you to take care of all the tasks alone. This is why it is a good idea to outsource some work to professionals such as Employment Innovations. They will help you with the follwiing:
Workplace Advice
Fair Work Compliance
Payroll
Human Resources
HR and Payroll Software
Workforce Management
So, there you have it. These are some of the ways in which you can make your small business look like a corporate without going overboard with the costs.
Author's Bio: Haris Quintana is a writer and marketer of Employment Innovations. He takes film photos, makes home movies, and write poems in his spare time.